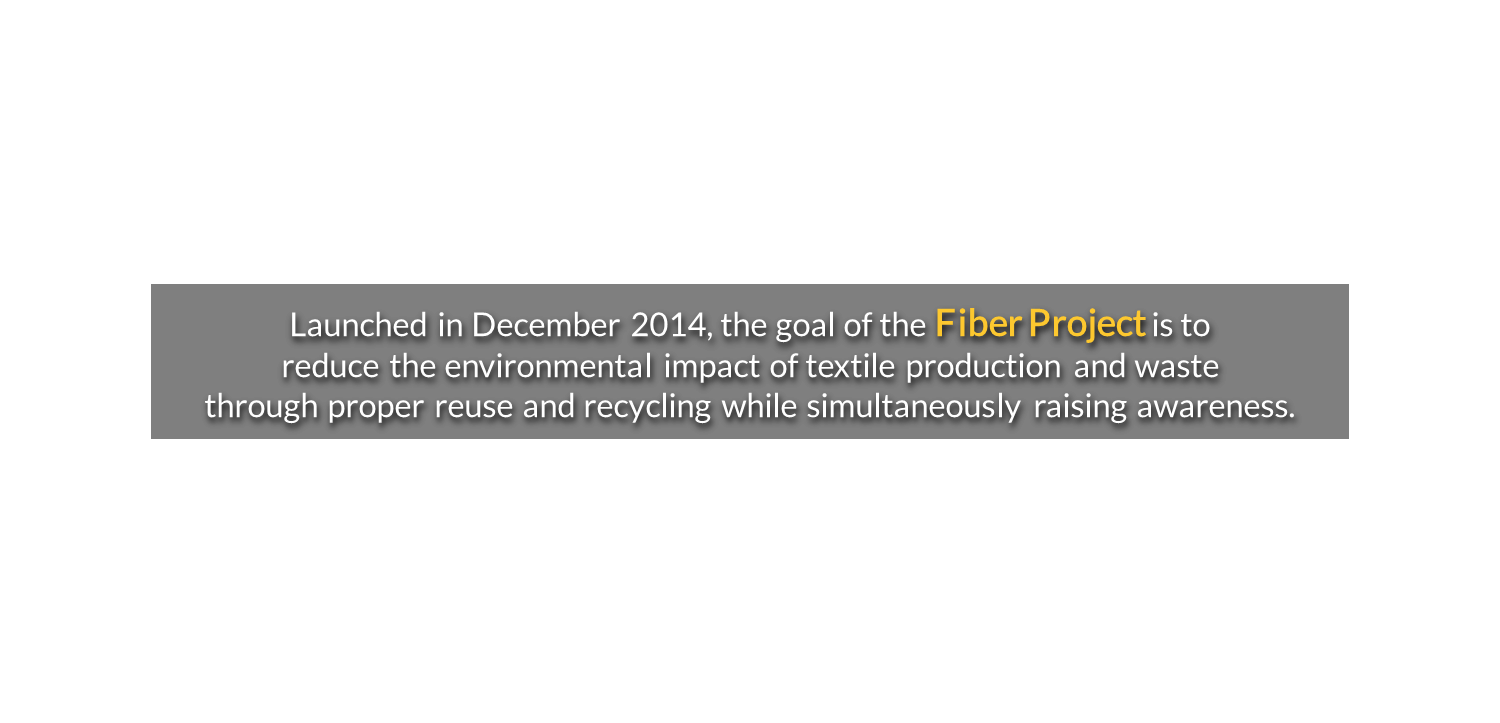 As of December 2022, we have reused or recycled more than 50,438 kg of clothing through 27 recycling stations in Shanghai
with the support of our growing number of partners.
Our Partners
Our Recycling Stations
Our custom-branded clothing recycling stations around the city provide the public with a convenient and responsible option to dispose their old or unused clothes.
Through a Closed-Loop System,
we try to ensure that little to none of the valuable resources that went into making our clothing are discarded as waste into landfills and incinerators.
Environmental Impact
In a finite planet, we need to manage our resources more efficiently and intelligently.
Treating old or unwanted items as resources or raw materials for new products instead of as waste, reduces the need to burn more coal, dig for more oil, pollute more water, or deplete more land.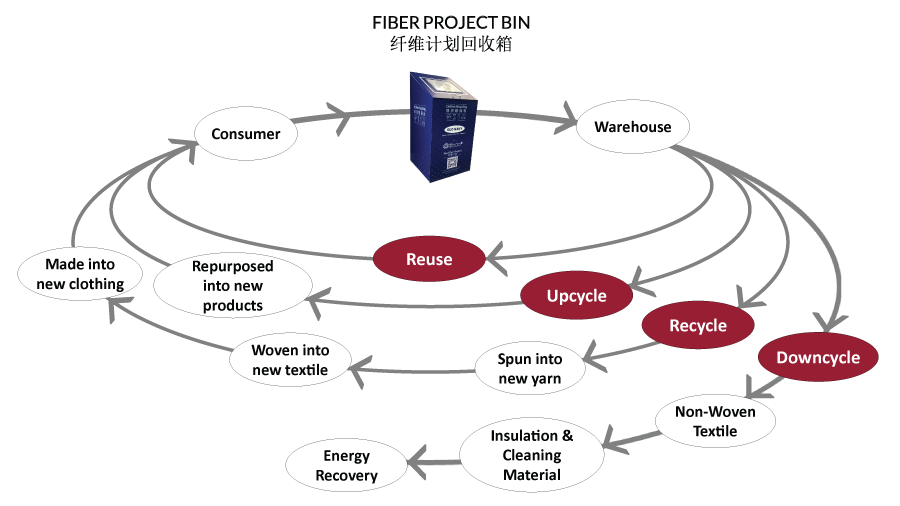 One of the key objectives of the Fiber Project is also to help our community better understand the benefits and impacts of textile recycling.
For every unit of clothing we collect, we save approximately 60% of the resources (and environmental impact) required to produce a unit of new clothing. (Read Technical Research)
Through careful sorting and selection,
the Fiber Project provides children in underprivileged communities with decent and clean clothing.
Social Impact
Clean and decent clothing is possibly one of the most under-appreciated possessions for most people.
But for children in impoverished communities, the clothes we provide make a significant difference to the children's physical and emotional well-being.
We work with schools in underprivileged communities.

Clothing in good condition is carefully sorted and selected.

Children with clothing needs are individually identified with the assistance of the school teachers and principals.

Each child receives a package of clothing that is appropriate for her/him.
A video or a million words…